Kansas transfer guard Kyle Cuffe Jr. commits to Syracuse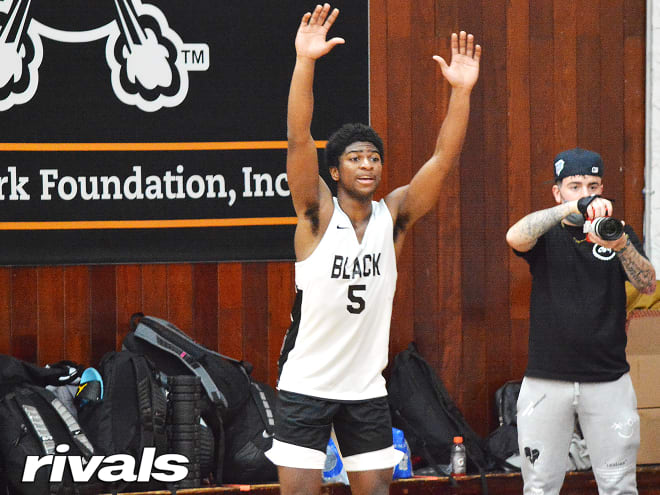 Kansas transfer guard Kyle Cuffe Jr. committed to Syracuse on Thursday, he announced on social media.
Cuffe appeared in two games in his Kansas career. He redshirted in the 2021-22 season and appeared in only two games in the 2022-23 season after suffering a knee injury.
He has three years of eligibility remaining, and could have a fourth year depending on if he qualifies for a medical redshirt.
In the 2021 cycle, he was a four-star recruit and the 111th ranked prospect according to Rivals.
It has been an offseason of change for the Orange, who have four incoming transfers now with the addition of Cuffe. The other three transfers are JJ Starling (Notre Dame), Chance Westry (Auburn) and Naheem McLeod (Florida State).
Syracuse is still waiting a decision from Judah Mintz, who is undergoing the NBA Draft process. His decision of whether to stay in the draft or remain at Syracuse will be made in the next few weeks.
----
Chat about this story and all things Syracuse and Syracuse recruiting on our premium message board, Cuse Classified!
Follow us on Twitter @TheJuiceOnline, like us on Facebook, follow us on Instagram @SUJuiceOnline and listen to our podcast.
Tips/questions/concerns? E-mail Recruiting Analyst Charles Kang here.
Not a subscriber to The Juice Online? Join today for access to all our premium content and message board community.